Kyle Schock
Partner
Hometown: Sioux Falls, SD
Education: University of Sioux Falls (USF)
Previous: Blue Sage Hospitality, The Prairie Club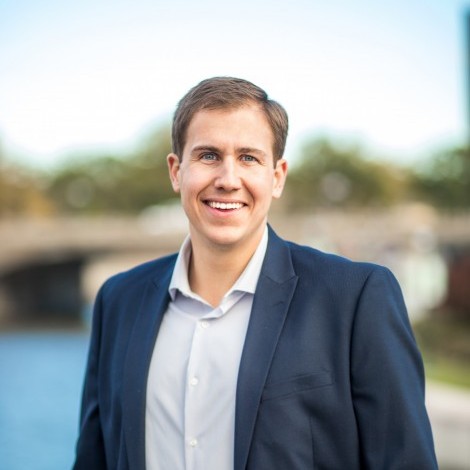 A native of Sioux Falls, South Dakota, Kyle Schock currently serves as head of the company's hotel operations, where he oversees the asset and property management for Bird Dog Equity's hotel properties, and has been instrumental in leading the development process in acquiring five hotels involving over $10 million of Bird Dog Equity investor capital.
Previously, Kyle was a partner at Blue Sage Hospitality, a South Dakota-based hotel asset management company he co-founded with John Pesicka, where he focused on all areas of ownership and asset management, including acquisitions, marketing, finance, strategy, and personnel. From 2011 to 2014, Kyle served as Sales and Marketing Director for The Prairie Club, a destination golf resort in Valentine, Nebraska, where he was instrumental in growing the company's revenue by over 20% annually and received numerous national awards, including Best Marketing Campaign in the U.S. by Golf Inc. Magazine.
Kyle graduated magna cum laude from the University of Sioux Falls with a B.B.A. in Business Finance, where he was a GPAC All-Conference golfer and founded the Coo Tycoons Investment Club (an investment club that raised over $200,000 in startup financing). He loves spending time with his wife Amy, two (soon-to-be three) children, and is active in many faith-based organizations. In his spare time he enjoys all things outdoors, used cars, traveling, and playing golf.