Kyle Schock
Partner
Hometown: Sioux Falls, SD
Education: University of Sioux Falls (USF)
Previous: Blue Sage Hospitality, The Prairie Club
Connect with Kyle on LinkedIn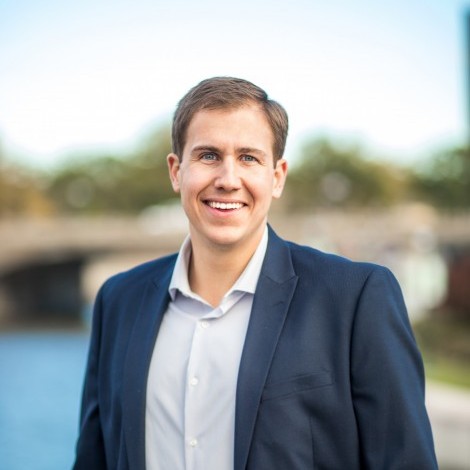 A native of Sioux Falls, South Dakota, Kyle Schock currently leads Bird Dog's hospitality M&A efforts, and also serves as head of the company's hotel operations, where he oversees the asset and property management for Bird Dog Equity's growing portfolio.
Kyle's core belief that extraordinary results come from - not in place of - extraordinary people is foundational to Bird Dog's primary value of putting people first.
Prior to joining Bird Dog, Kyle was a partner at Blue Sage Hospitality, a South Dakota-based hotel asset management company he co-founded with John Pesicka, where he focused on all areas of ownership, asset management, and operations. His work there, including the development of the EverSpring Inn & Suites midscale hotel brand, has earned him placement on Hotel Management's "Thirty Under Thirty" list. Previously, he founded Seven Strands Matketing, a travel-focused marketing agency, and worked for The Prairie Club, a destination golf resort, where he helped grow the company's revenue by over 20% annually and received numerous national awards, including Best Marketing Campaign in the U.S. by Golf Inc. Magazine.
Kyle graduated magna cum laude from the University of Sioux Falls with a B.B.A. in Business Finance, where he was a GPAC All-Conference golfer, founded the Coo Tycoons Investment Club, and was the 2019 recipient of the University's Pacesetter Award. He loves spending time with his wife and three children, and is active in many faith-based organizations. In his spare time he enjoys all things outdoors, used cars, traveling, and playing golf.