Theresa Crumb
Staff Accountant
Hometown: Glendale, California
Education: Associate's Degree in Business Administration
Previous: Blue Sage Hospitality, The Hartford Insurance Company, Blue Mountain Development and EarthBend Technology

Connect with Theresa on LinkedIn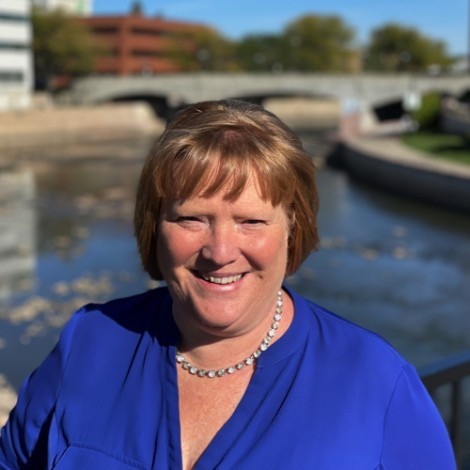 Theresa Crumb is the bookkeeper at Bird Dog Equity Partners. She specializes in payroll and accounts payable, making sure the important people get paid, and get paid on time.
Theresa was born in Glendale, California and moved to Grand Meadow, Minnesota when she was 10. In 1979 she moved to Sioux Falls, South Dakota. She has an Associate's Degree in Business Administration, and has taken numerous other accounting and business classes at The University Center in Sioux Falls, South Dakota, to further enhance her business acumen.
Theresa has 30+ years of accounting skills and expertise, working for various companies such as The Hartford Insurance Company, Blue Mountain Development and EarthBend Technology among others.
Away from work, Theresa loves spending time with family, friends, and her grandchildren. Her faith is very important to her and she regularly volunteers at church. And, when time allows, she loves to travel, go to concerts, bike, and read, as much as possible.