Lynne Steele
Administrative Assistant
Hometown: Huron, SD
Education: Bismarck State College
Previous: SD Department of Transporation, McGladrey & Pullen LLP, Nordica Enterprises Blustem Capital Company, SD Multi-Housing Association, Lamb Broadcasting, Inc.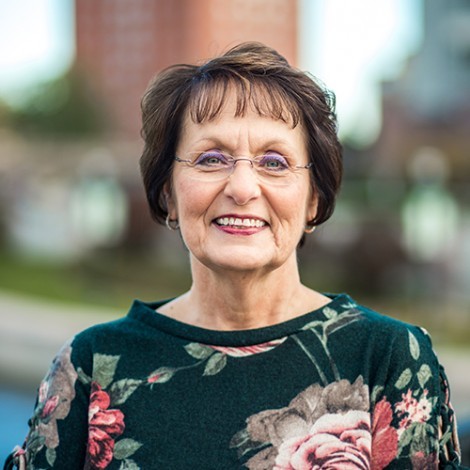 Lynne Steele works at Bird Dog Equity Partners assisting with investor relations and office management functions when needed. In 2005 Lynne Steele joined the Schock Family, she took over the accounting responsibilities.
She has over 35 years of experience in office management, executive administration and investor relations. Lynne has been employed with The McGowan Group on a part-time basis since early 2005. She also works part-time with Nordica Enterprises, Inc. From 1992 until 2005 Mrs. Steele was the Executive Assistant with Bluestem Capital Company, a regional venture capital firm located in Sioux Falls, South Dakota. Her responsibilities included organizing and implementing an accounting system to accommodate tracking of numerous portfolio investment companies, preparation of tax information for several venture capital funds, investor reporting and day-to-day administrative functions. Prior to that position, Lynne was the Executive Secretary with the South Dakota Multi-Housing Association, an ad hoc association for the benefit of the rental property owners in the greater Sioux Falls area.
From 1988 until 1991 she was the COO for Lamb Broadcasting, Inc., a radio broadcast group which owned and operated ten AM/FM combinations in a five-state area. Lynne was employed as office manager by McGladrey & Pullen, LLP, a regional firm of Certified Public Accountants from 1969 through 1988. She provided administrative functions for the South Dakota Building Authority, a client of the firm. Her responsibilities included processing all requests for payment to contractors for projects under construction, monitoring construction progress, and acting as a resource for the underwriters and investment banking firms in connection with the Authority's revenue bond issues.
When Lynne is out of the office, you can either find her playing Bridge or entertaining her friends and family.