Gail Meader-Graber
Administrative Assistant
Hometown: Sioux Falls, SD
Education: Augustana College, Sioux Falls, SD
Previous: Sioux Falls Public Schools, and Augustana College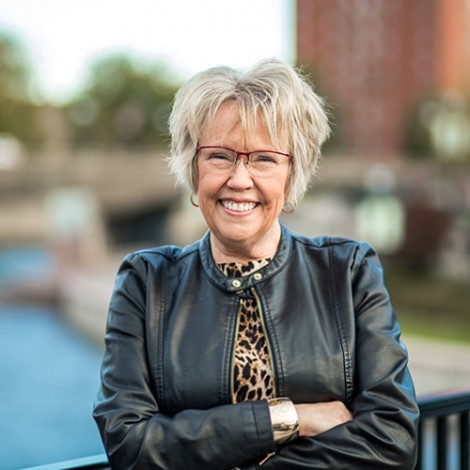 Luckily for her, Sioux Falls has always been home to Gail Meader-Graber, the BDEP administrative assistant. After graduating from Washington High School, Gail attended what was then known as Augustana College earning her BA in Education and Sociology, and soon after her MA in Education.
Employment experiences include being a hotel maid in the summers, and an Augustana financial aid student employee. After graduating from Augustana, Gail worked in the Sioux Falls Public School System for 36 years teaching various grade levels. During her public-school tenure, she also served as an adjunct professor at Augustana for 19 years. Since retirement from her own classroom, Gail continues to keep her love for education alive by mentoring student teachers. For the last five years, Gail has been a fixture at Bird Dog Equity Partners assisting staff and investors.
Gail and her husband, Rich, have a wonderfully grafted family tree. Mom to two sons, Jarod and Joe, and being a grandma are her favorite roles. Choosing rather to be busy than bored, Gail enjoys reading, walking, watching sports of all kinds, entertaining and spending time with family and friends.